ABOUT US
We are a family owned business with over 30 years experience in the industry.
Premium Sheetmetal Services is your one stop shop for all your sheetmetal and fabrication needs. This includes but is not limited to light sheetmetal fabrication, roofing and rainwater goods, mechanical cladding, flashings, straight and curved just to name a few.
At Premium Sheetmetal Services we believe in supporting local industry and source local products and services wherever possible.
Our Edwardstown workshop is equipped with a hydraulic guillotine and folder, manual folders and rollers from 300mm long to 1.8 metres, Tig and Mig welding equipment, and more.
We can roll up to 1800 in length to very high tolerance. We also fabricate and weld in house. Our curved flashing service offers site measurement for templates if you require.
You can rest easy that your job is in good hands with Premium Sheetmetal Services.
DIRECT SALES TO PUBLIC AND TRADE CUSTOMERS
We service a wide range of customers, from general builders, to home owners, roofers, property maintenance, etc.
Premium Sheetmetal Services welcome large commercial orders and residential customers.
No matter what you need, be it a large commercial construction project or that simple one-off flashing for the shed at home, you will be a valued customer at Premium Sheetmetal Services.
We pride ourselves on quality and service and take pride in every job we do.
SERVICES WE PROVIDE
Premium Sheetmetal Services work with various materials including galv, zincalume, colorbond, copper, aluminium, stainless steel, just to name a few. We also work with all profiles, be it flat sheet, channel, flat bar, angle, pipe....we cover it all.
Our fully equipped workshop is located in Edwardstown.
We can provide the following services:
General Sheetmetal / Metalwork
Jobbing Work
Curved Flashing Services
Louvre Vents
Access Hatches
Welding
Rainwater Goods, including rain-heads, sumps, pops, etc
Box gutter brackets custom made to size, without the custom price
Cutting, Folding, Rolling
Custom Work
Large Orders or One Off Work
Down pipe mitre service, round or square
Gutter mitre service, all profiles
A Frame Signs, Core-flute and Clad
Metal cut to size
Metal for the signage industry
Ducting
Safety and drip trays
Bar and Table fabrication - See more on our Bars and Tables page
BARS AND TABLES
Check out our page on bars and tables <click here>. You will also find a photo gallery showing examples of previous bars and tables manufactured by Premium Sheetmetal.
Premium Sheetmetal fabricate bars and tables to suit your requirements. We can service both commercial and domestic clients.
Our bars and tables can be finished with various products. Most prefer the timber finish stained to your specification however we can accommodate other finishes if you prefer.
Great as a gift for that special occasion!
MEET THE TEAM
Frank is available take your call on 8101 2298 to discuss your Sheetmetal needs. He is the founder and Director of Premium Sheetmetal Services but you will still find him out at the workbench on the tools.
Adelaide born and a proud local, he can help out with any advice you may need.
Sheetmetal has been his trade for over 30 years, so if you need some advice simply pop in or give Frank a call.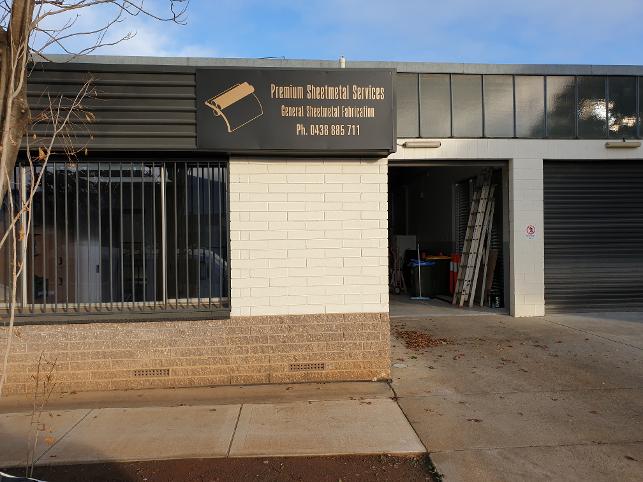 20a Woodlands Terrace
EDWARDSTOWN, SA 5039
08 8101 2298
Email: admin@premiumsheetmetalservices.com.au